Is a simple cotton T-shirt your best tool in the battle for a good night's sleep? Discover this and some other treats to improve your sleep health.
I don't know about you, but Lockdown and all-things-Covid have really messed with my sleep.  I am NOT GOOD without sleep.  I may even be classified as 'slightly monstrous' without my full eight hours.
But lockdown has been too hot, too cold, too worrying, too dull. My brain has been either fogged or running on overtime. The sheets have been snarled around my legs leaving me snarling in the morning.  I can't bear it.  I NEED MY SLEEP!
So, I've been investigating a few things to help improve it.
Not drinking helps, but… sometimes a large glass of wine just has to be had.
No screens help, but… I panic if I can't find my Kindle for my bedtime read.
A cool room is a good idea, but the battle between my ideal temperature (cool) and my husband's (hot) still rages in nightly episodes of radiator wars.
So, let's turn to ideas more practical.  Here's my list of good-sleep-goodies:
A Lemonpeel Tee
Luxury, feather-adorned silk pyjamas may look insanely good on the pages of Vogue and a spaghetti-strapped satin negligee may help you channel your inner Sharon Stone but, the simple fact is… neither will help you sleep.  Feathers will get up your nose, pyjama bottoms will creep up your bum and be-strapped shoulders will shiver. 
What you need to actually sleep is a simple T-shirt. 100% organic, soft, breathable cotton, generous enough to relax in, short enough to leave your legs unentangled but long enough to cover your modesty.
My preferred tee of choice is Breathe.  It's a unisex style so slightly more generous – I size it up for night-time. (This isn't me in the pic btw!!!) 
Anatomé
This brand was first bought for me as a gift (it's not cheap). I haven't been without it since. Described as 'the apothecary for a new generation', Anatomé is a wonderful place to shop for the finest botanical and essential oil products to support physical and emotional health. The founder, Brendan, worked with a team of aromacologists, nutritionists, sports scientists and dermatologists (all the ists) to develop an exemplary range based on scientifically proven ingredients combined with rare botanical extracts. 
I use the Recovery and Sleep Essential Blend + Overactive Mind – it works for me, can be applied direct to the skin and smells DIVINE!
Spacemasks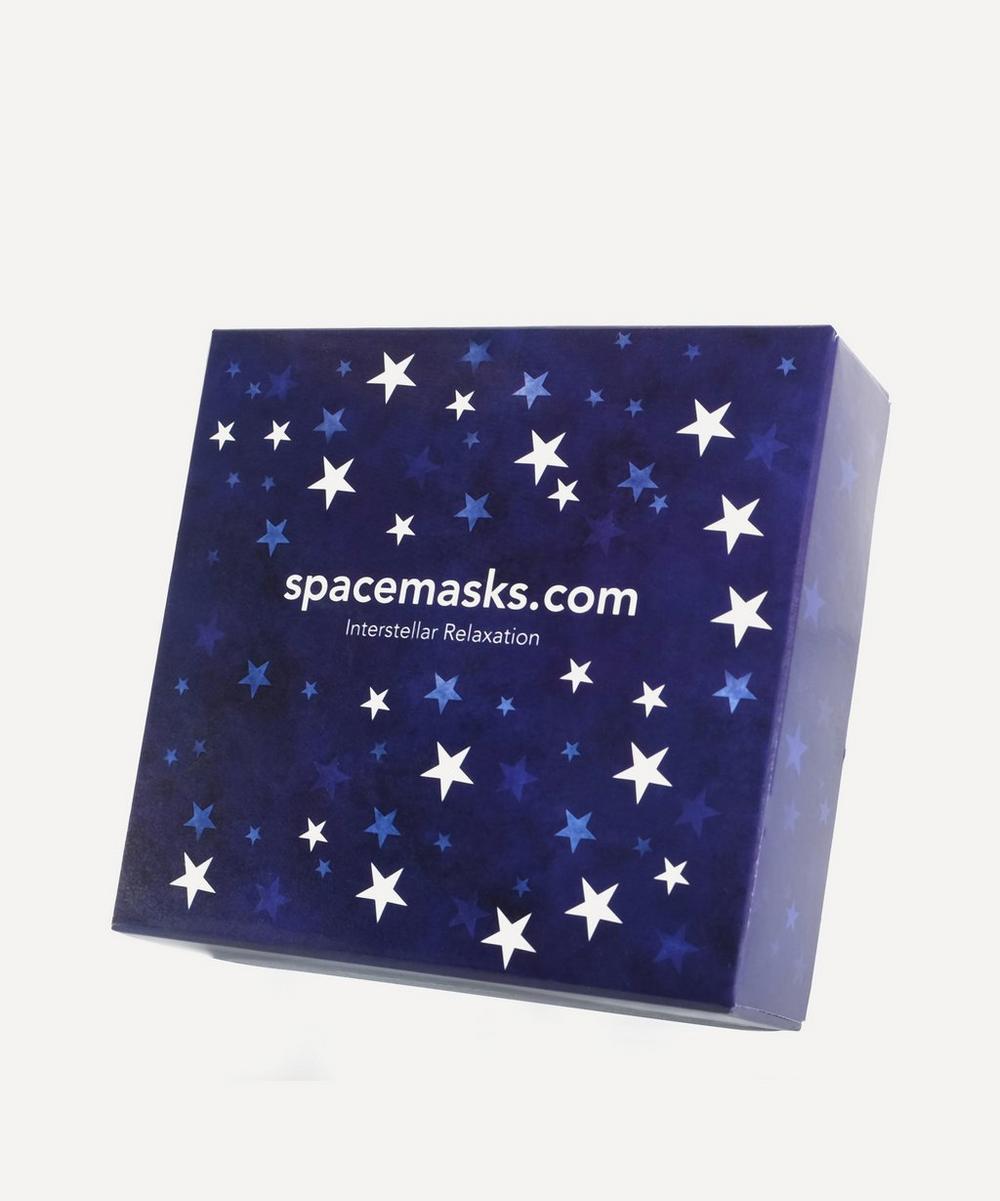 These self-warming, jasmine, rose or chamomile-scented eye masks are all about the perfect way to relax or drift off on a journey of dreamzzzzz.zzzz…..zzz
Sorry, where was I?
Spacemasks promise a trip to interstellar relaxation and I think they really deliver.  They start to activate upon opening, so check you're ready to lie down and take it easy for at least 15 minutes before you do.  Don't leave the dinner in the oven, you may fall so deeply asleep that you wake up to a charred mess.
Press and reviews outstanding. 
Also great for tension, headaches or screen-exhausted eyes.
Added bonus – founder, Harriet is hilarious on Instagram.  Follow @spacemasks. 
Socks
Who knew?  Like I said, I can't bear being hot in bed, but here's the thing – counterintuitively, wearing socks can cool you down in bed and help prevent hot flushes - yes, you know what I'm talking about. (Whilst researching the science behind this, I came across the question, 'Can wearing socks in bed damage your brain?' – er, turns out no.)
Here's some science.  Sleeping with socks on triggers vasodilation (the dilation of blood vessels) which allows your body to cool down faster and, therefore, allows you to get to sleep more swiftly. Warm feet help you regulate your night-time temperature and the National Sleep Foundation even claims that socks are 'a simple way of telling your brain it is time for rest'. (Just make sure they're not so tight they cut off blood flow.)
Here are some nice examples of sleep socks
Yawn sleep socks with a touch of cashmere in cream and pink.
Seven Seventeen Feet up cashmere blend in oatmeal or dove grey.
Fancy dreaming of a rock god? Adorn you toes in Happy Socks' limited edition Bowie Aladdin Sane Sock.
Thank you, and goodnight. Sweet dreams.